Valentine's Day Spirit
On Wednesday, Feb. 1, student council members decorated for Valentine's Day for the first time. 
Senior Faith Litterer came up with the decorating idea at a previous student council meeting in January. 
"I had to get permission from Principal Felderman and Mrs. Wegmann, [student council advisor], but they both liked the idea!" Litterer said.
After Litterer gained permission, student council members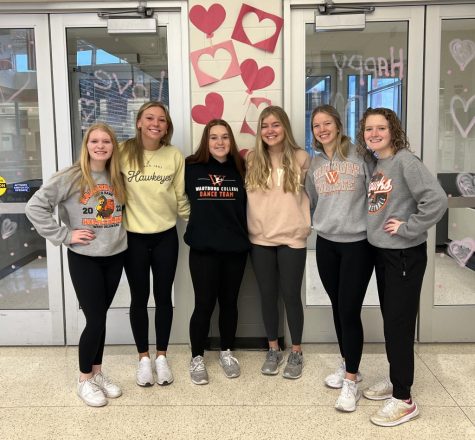 bought supplies and decorating commenced. Seniors Brooklyn Lewin, Harper Blommers, Alexia Loesche, and Alexa Harbach, and sophomore Ali Robinson helped Litterer spread the Valentine's Day spirit.
The group of decorators met Wednesday before school to cover the lunchroom in a sea of red and pink. Streamers, balloons, window chalk, and, of course, hearts cover the now festive lunchroom.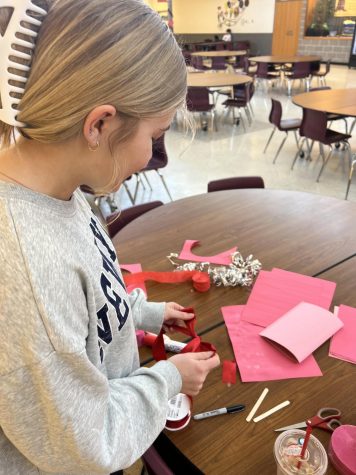 "I enjoyed decorating for Valentine's Day,"  Lewin said. "It's nice to see new things throughout the school so it isn't the same 24/7!"