FBLA Sends Cards to Residents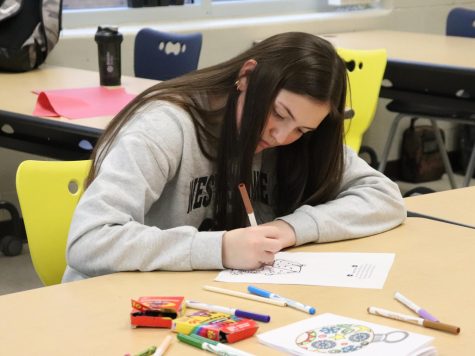 During homeroom on Dec. 14, students created and colored over 200 holiday cards to present to the residents of the Good Neighbor Home and The Meadows in Manchester and to the Penn Center Residents in Delhi.
For over ten years, this event continues to be an annual community service project for the Future Business Leaders of America (FBLA).
FBLA secretary Alison Deutmeyer said, "This is a heart-warming project that gives back to our community and one that embodies business skills we emphasize in FBLA: leadership and service to others. It is a positive way to kick off the holiday season and spread some joy and good will."
This annual event continues to be special for both the FBLA chapter and the residents residing in care centers.