Girls Wrestling Regional Qualifier Recap
Friday, Jan. 28, West Delaware Girls wrestling competed at the Regional qualifier in Decorah, Iowa.
The West Delaware Girls wrestling team went to Decorah, Iowa to compete for a spot at the 2023 girls wrestling tournament. The girls placed 5th overall recording 121.0 team points with 20 wins, out of the 20 wins and 18 of them were pins. The Hawks had four girls place, Anna O'Rear (4th), Lexi Bunting (5th), Kylee Shoop (2nd), and Samantha Murray (5th).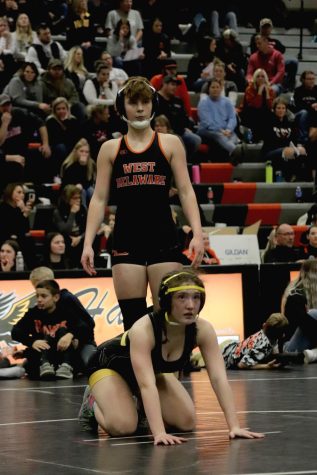 O'Rear and Shoop will be competing at the Xtreme Arena in Coralville, Iowa from Thursday, Feb. 2 through Friday, Feb. 3.