Creatively Crushing the Stigma
West Delaware schools will host a kick-off to their mental health campaign "Together We Are" this Friday, Dec. 16.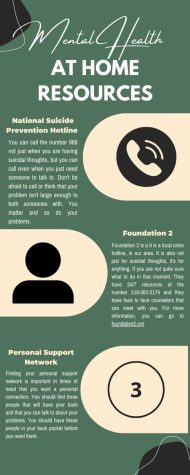 The West Delaware School District ended the hunt for a creative way to aid students' brain health.
The school will kick off its mental health campaign on Dec. 16. The day will include a variety of events that stem from building connections, working on physical well-being, and improving gratitude.
"Our goal of the day is in correlation with our Together We Are campaign," guidance counselor Shelby Piersch said. "The campaign will be focusing on viewing our brains as any part of our body that requires wellness; just like we wouldn't ignore a broken arm, we don't want to ignore our brain health."
A big motivation for this upcoming event is to make students feel comfortable enough to express their needs and challenges.
"I'm very excited because I think there are so many people out there that don't know how to use their voice," Piersch said. "The more we talk about our brain health, the more comfortable we find ourselves and the better we feel." 
Guidance counselors and a team of student council members have planned the kick-off.
"We spend so much time as adults in the district trying to figure out how to support you guys (students)," Piersch said. "Sometimes our ideas don't match up with the students' needs, so the student council has been helpful with finding things they believe need to be talked about."
The idea of helping students isn't anything new for the counselors. They create interactive homeroom lessons and run an Instagram account that keeps the student body informed. They have also put up brain health signs in various spots around the school that have QR code resources attached, enabling students easy access to the counselors.
"This makes us much more accessible for students," Piersch said. "These resources are a quick and easy way to say 'Hey, I need you.'" 
If students find themselves struggling with their brain health, the counselors encourage them to discuss it. 
"I think the reason there is such a stigma around it is that it's so hard to talk about," Piersch said. "If we can support one another and send the message 'it's ok to not be ok' we can help each other through those tough times."