Boutiques in Business
Hang on for a minute...we're trying to find some more stories you might like.
After being limited to consignment shops, Walmart, online shopping, and the nearest mall, women in Manchester now have the option to shop at three new boutique-style shops for trendy clothing and accessories.
In addition to IsadoraBella's Boutique at 100 E. Main Street in downtown Manchester, three new boutiques have opened: Real Deals, located at 935 E. Main Street, The Finery, located at 103 S. Franklin Street, and MiaJo Boutique, located at 210 S. Franklin Street.
Junior Chloe Thein says she is excited about the new downtown stores. Her mom has already bought dressy and casual shirts and she likes them.
The MiaJo Boutique has clothing and accessories that can make great gifts. "I think people will shop there for gifts because there are a lot of cute clothes and different styles," Thein said.
Sophomore Ava Hauser recently shopped at The Finery. "The store was decorated really well, and the workers were nice and always ready to help," Hauser said.
Sophomore Karsyn Welcher loves The Finery. "I got a bunch of stuff from there like one of the sherpa jackets," Welcher said.
Real Deals' storefront is located east of town on Main Street.
Sophomore Hallie Wenger has been working at Real Deals since it opened. From stocking the back before the shop opened to now working out front as well, Wenger says that she has good co-workers and that it's fun to see all the people come in and shop.
"My favorite (shop) is probably Real Deals because the people there are really nice and there really are good deals in there," sophomore Aleah Heims said.
These shops are not only convenient for women in Manchester but also inviting for visitors who would like to shop for trendy and good, quality clothing.

About the Contributor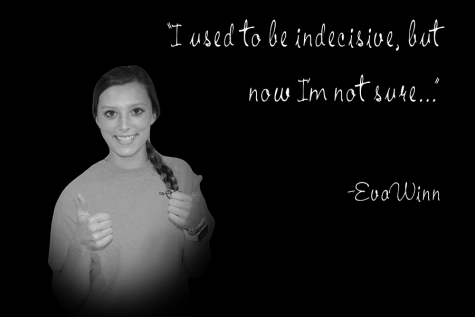 Eva Winn, Staff
I am Eva Winn, and I am a sophomore. I am involved in softball, basketball, dance, and FBLA. My favorite thing to do in my free time is spend time outdoors,...