Take a Chance and Dance: West Delaware Student Council Hosts Dance Marathon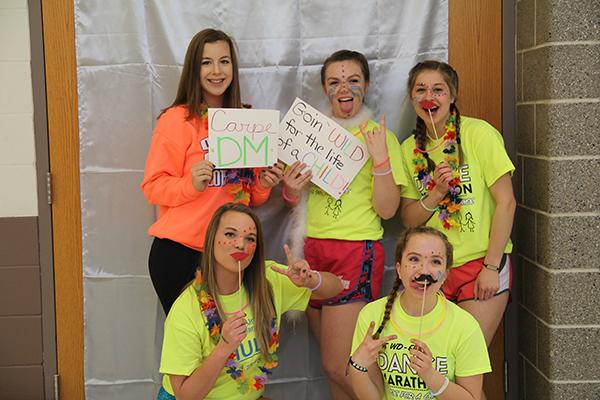 Hang on for a minute...we're trying to find some more stories you might like.
The West Delaware Student Council will team up with East Buchanan and Maquoketa Valley schools for the third annual Dance Marathon. This year, the dance will be held on Saturday, Jan. 14, in the upper gym after the Maquoketa Valley vs. West Delaware basketball games.
This marks the second year the Student Council has invited area schools with hopes to raise more money for the children at the University of Iowa Children's Hospital.
"I think it's helped with our fundraising," Abby Osborne, advisor of the Dance Marathon committee, said. "Inviting surrounding schools has helped spread the word of this cause and of the Dance Marathon itself."
With limited time, the committee has started new fundraising ideas to reach their target of $6,000. The student council is regularly fundraising at home basketball games by having people pay $1 to shoot from the half-court line. If the contestant makes a basket, they win a gift certificate to DQ or Hardee's. Area businesses also donated; however, if they gave $100 or more, their business name will go on the back of the Dance Marathon t-shirt.
"Fundraising at basketball games is an easy way for the community and students to get involved with donating," Lauren Collier (11) said. "All of the money we make from our fundraisers and donations will go directly towards the University of Iowa Children's Hospital."
Junior Andrea Salow is excited to see the turnout for this year's Dance Marathon.
"Last year, we had an all-day play practice the same day, so it was nice to have the Dance Marathon to look forward to," Salow said. "I hope everyone attends this awesome event because it's definitely worth it!"
Participants can expect different games and activities such as a photo booth, different Wii games, and face painting. Tickets will go on sale the week of the dance for $5. They will cost $8 at the door.