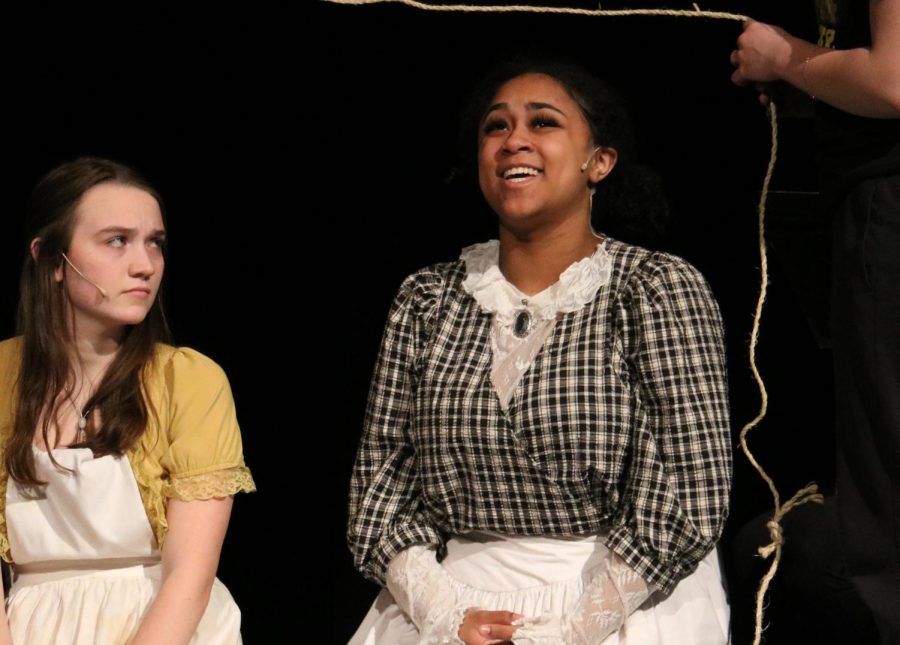 Kamira Zehr
Kamira Zehr was cast as Mrs. Bumbrake, the nanny of Molly Aster who is played by Isabella Kanellis. Zehr has participated in play for three years.
"My favorite part of the play would be when we just got our set built," Zehr said. "We started to work on where we would go for certain places and saw the whole show finally come together."
Memorizing one's lines can involve different techniques; however, if Zehr messed up, she would start at the beginning to help herself remember it.
"It was only a little difficult to memorize my lines due to them being small. I usually repeat it over and over."
Zehrs' character originated from Great Britain, so she kept a British accent throughout her performance.
"To stay in character, I usually focus in my head on who I am and where I'm from," Zehr said. "I don't really talk to people much so I can focus on my thinking for the show."
Despite the difficulty of memorizing lines and staying in character, Zehr claims it pays off in the end.
"If you put the best work you can into the show, it always turns out so well," Zehr said. "I love play so much. The environment is great and the bonding time we kids have is great because we become super close."
Zehr came out of her comfort zone in acting this year because her character was in a relationship with Alf (CJ Taylor).
"The lovey dovey moments we have together always make me laugh because I remember how I was at the beginning, learning to be comfortable," Zehr said.