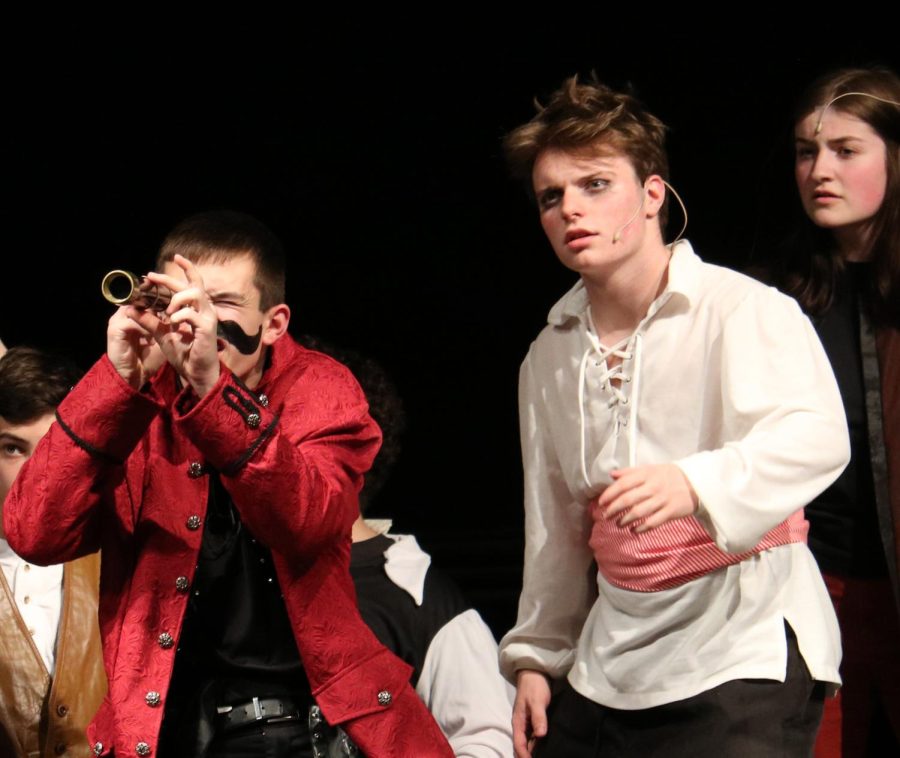 Zach O'Rear
Cast member Zach O'Rear played the iconic character Smee, Black Stache's (Evan Kartman) sidekick.
"My favorite scene is at the end of the show when I scream 'Black Stache!' and run around like an absolute maniac," O'Rear said. "It's funny because the entire stage is dead silent and is in utter disbelief with second hand embarrassment."
Before the actors could make this scene happen, work still needed to be done.
"When you put productions together, you learn each piece of the show in sections and then start putting it together like a puzzle," O'Rear said. 
Due to scheduling conflicts, a few cast members didn't have their lines fully memorized until two weeks before opening night.
"What was really cool was watching the final week be the moment where things started to click and those big pieces started to fit, and it made for a really spectacular show," O'Rear said.
Not having his lines completely memorized a week before the show seems scary, but it's not uncommon.
"For me it's not about learning cold cut lines; it's about learning what you're doing in that specific scene," O'Rear said. "If you learn the scene after doing it over and over and over again, the words themselves will just fit into place."
O'Rear has participated in play for three years.
"What I like about play, musical, show choir, speech, or any of the liberal arts here at West Delaware is that every single day I get to sing, act, perform, etc., knowing that my success is not what defines me," O'Rear said. "It's knowing that when I perform on stage, I get the opportunity to bring people joy. I want younger people to watch me and be like 'I want to do that' or 'That seems fun. I'm going to do that too.'"
Furthermore, O'Rear has created many relationships among the people he works with these past years.
O'Rear said, "I get joy out of being around this family here in the liberal arts department, and being able to spend the last three years with them has been a blessing from God like no other."