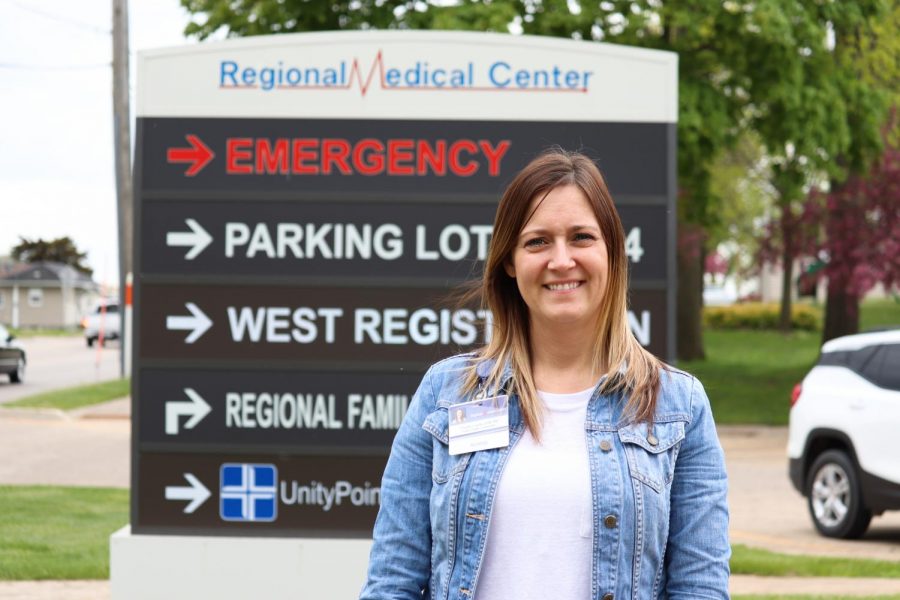 Safe Shots
May 11, 2021
While some students are eager, many more are hesitant to get their shots, with concerns ranging from the speed at which the vaccines were developed to unknown short-term and long-term side effects. 
Delaware County Public Health nurse Charity Loecke finds this hesitancy concerning, but believes education can help.
"I welcome students to reach out to their providers," Loecke said. "With the mRNA vaccine, it's not a new component of vaccines, and they've been studying that for a long time."
Both Pfizer and Moderna use mRNA in their vaccines, which has been studied since the 1990s.
Johnson & Johnson's single-shot vaccine, which employs a different method than Pfizer's and Moderna's vaccines, has recently been linked to rare and serious blood clots, raising safety concerns.
While Loecke believes it's important to look into the blood clots and inform patients of the possible danger, she says the benefits outweigh the risks.
"It's very very rare," Loecke said. "It's more likely to be struck by lightning twice than to get a blood clot from the Johnson & Johnson vaccine."
With around 60% of high schoolers saying they aren't worried at all about catching COVID-19, many high school students aren't getting their shots.
However, students expressed significantly more concern about family members catching the virus, with around 65% of respondents expressing some level of concern.
"I recommend anyone eligible for the vaccine to get vaccinated," Loecke said. "To keep your family safe, it's important to get vaccinated."