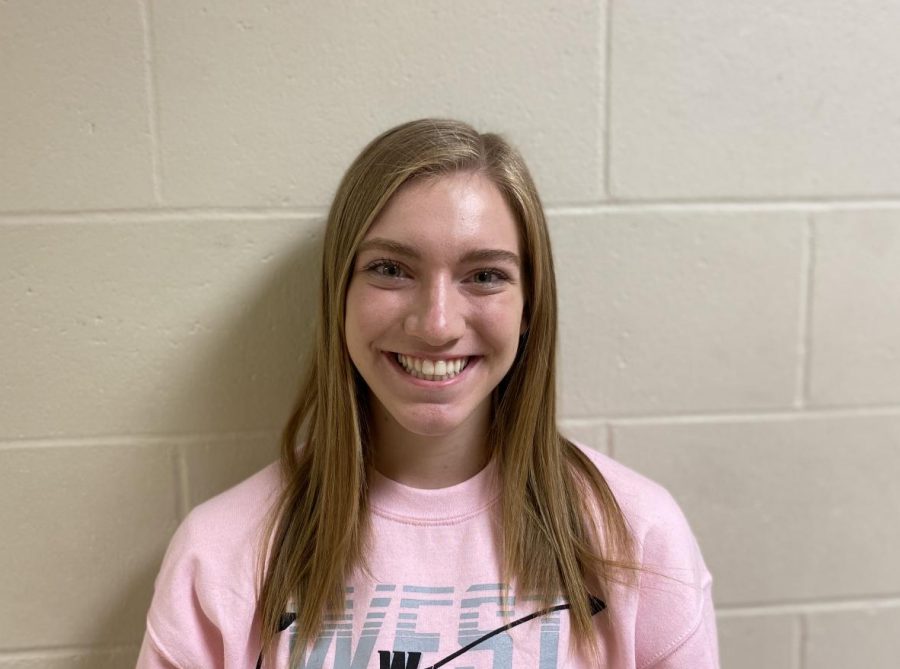 Addie Reetz
When you first heard about COVID-19, what was your initial reaction?
     I had so many other things to worry about at that time and it wasn't really a huge deal because of WWIII concerns and the wildfires in Australia.
How do you feel about the different requirements being made throughout the school and community? (Social distancing, wearing a face mask, etc.)
     Honestly, I'm not a huge fan of them. I understand why they are trying to enforce the rules and protocols, but the consistency between the extracurricular activities, at school and in the community are not completely matching up.  I'm getting a little fed up with it.
How do you keep your mental health in check during this pandemic?
     I spent time with friends. In the beginning, I did a lot of artwork, drawing, sidewalk chalk, running and sand volleyball. I basically just wanted to keep myself busy.
What were some movies or binge-worthy shows that you watched when everything was shut down?
     I watched the entire "Scooby Do Mystery Incorporated" series, as well as "Law and Order SVU," Disney movies, "Criminal Minds" and "The Chase" as well as many more.
What do you think the best things are about wearing a mask?
     The best thing about the masks would be artists and other people are able to express themselves by what masks they wear. They also help prevent the spread even though they aren't fun to wear.
Did you pick up any new hobbies when the school shut down?
     I created more TikTok videos and began to run more frequently, which ended up helping me prepare for cross country.
What do you dislike about social distancing?
     What I dislike most about social distancing would be that it is very inconsistent. Take being in a fall sport, for example. You see a lot of variations between the fall sports and the summer sports, and there isn't a consistency between them. It's also hard because I'm a senior, and I won't be able to do many things that I really looked forward to my senior year and in my activities that I'm involved in.