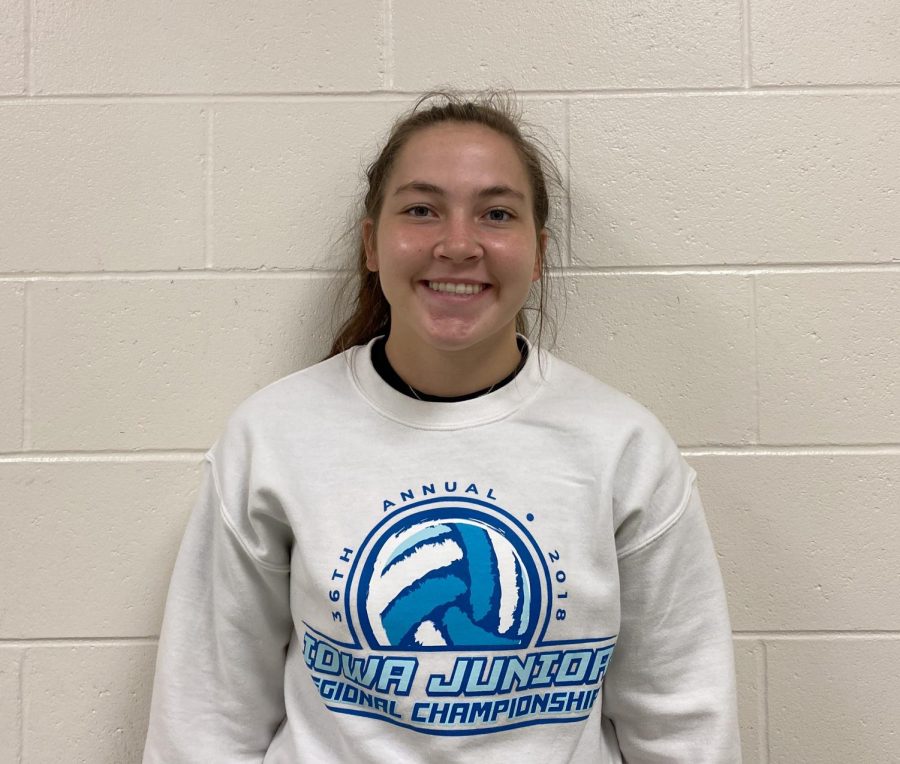 Claire Ridenour
In your opinion, what is the best part of social distancing?
     In my opinion, I believe social distancing is very beneficial. For example, if you're socially distancing, you don't have to quarantine, therefore, you are able to still go to school and play sports.
What is the worst part about wearing a mask in school?
     I believe the worst part is going into the old part of the building. The past few days have been extremely hot, and it makes it harder to breathe under the mask. I believe we have been slowly getting used to it every day though.
How has the atmosphere changed at school since returning from March?
     I think the biggest difference is the one-way directions in the hallway. During passing time, you usually were able to see more friends, but this year we haven't been able to see as many. There is less interaction between everyone.
How did you keep yourself busy when doing at-home learning last spring?
     I stayed busy by going outside and playing with my dog. I honestly spent the majority of my time with family, and we usually tried helping small businesses by ordering meals from them.
What is the worst part about social distancing?
     The worst part about social distancing is not being able to talk as much as we used to be able to. It is almost awkward because you feel as if you are always in your own bubble.
How has COVID-19 impacted your life? 
     COVID-19 has truly made the most impact on my life with having to be more careful with family members who are older.  Also, we are having to wear a mask more often, so it can become irritating.