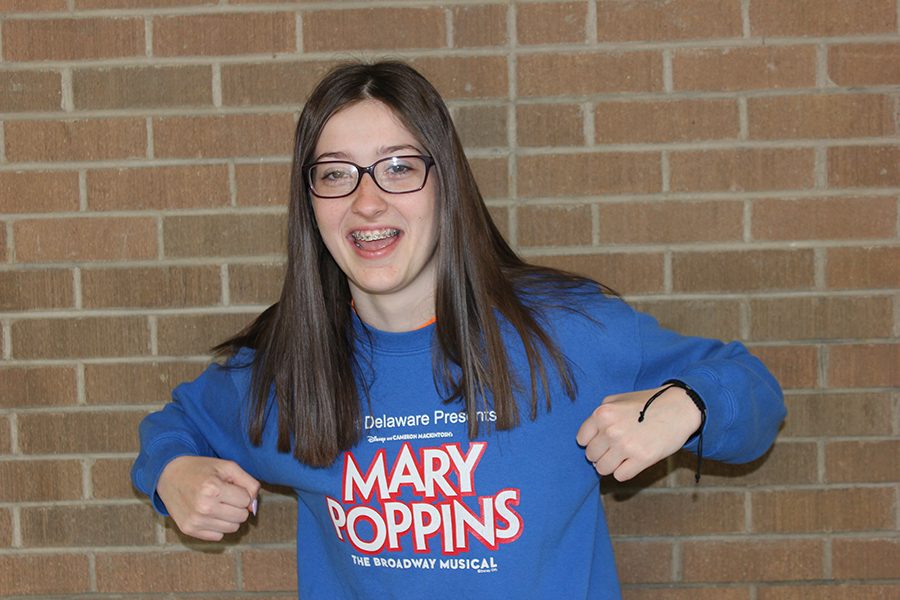 Hawk Personality Profile: Emma Merkes
Sixteen-year-old Emma Merkes will never be seen eating peas. She enjoys drawing, reading, playing video games, talking to friends, and playing with her dog. In school, however, she's involved with show choir, journalism, musical, spring play and speech. Oh, and she hates feet.
If you could play any instrument, what would you play?
Clarinet, so I could be like (the "Spongebob" character) Squidward.
What's your favorite number and why?
13  — everyone else thinks it's unlucky.
What's an app you wish existed?
I want, like, food on command, but GrubHub already exists, but not in Manchester.
What can you not live without?
My phone — it's the generation we're in, and I'm so used to it being there.
What's a nickname you wish you had?
I've already got some great nicknames. Chicken Whisperer is one of my favorites.