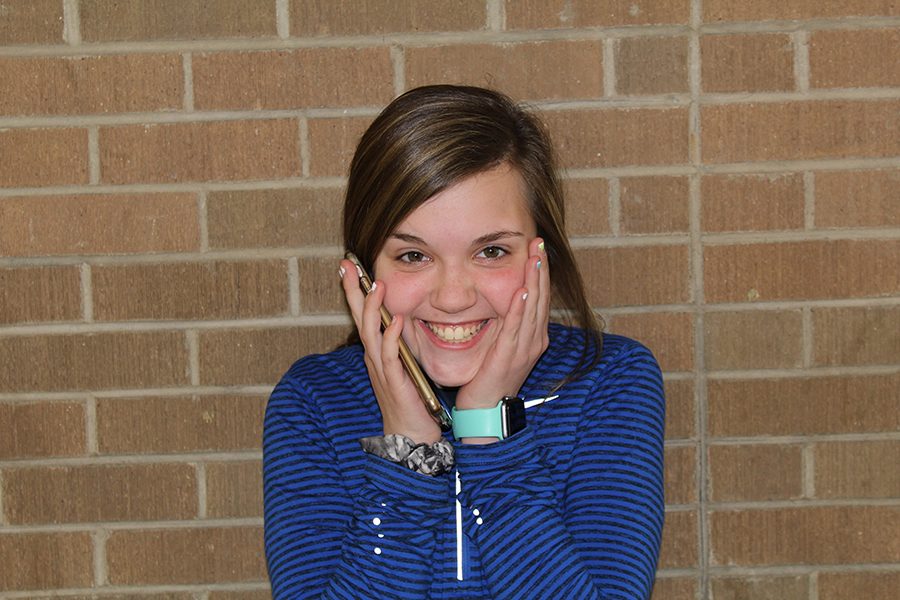 Hawk Personality Profile: Jenna Philipp
Born in 2004, freshman Jenna Philipp currently spends her time working on the family farm, where her favorite animal is the cow. A highlight from her childhood is that her sister once convinced her that her name was actually Jennifer.
How did you spend your snow days?
I'm normally at home doing nothing or at the farm moving snow and helping my dad.
What was your worst nightmare?
One night, I had a dream that someone tried to kidnap me at the farm and I ran to the shop, even though the house was closer. Now I'm paranoid of being at the farm at night.
What would it take for you to give up your phone?
A lot — I would have to be very busy and be with other people.
What's a clothing accessory you couldn't live without?
Probably something like my scrunchie, because there are days where I don't want to do anything with my hair.
What is your go-to restaurant?
Chick-fil-A — it's so goooooooooood.