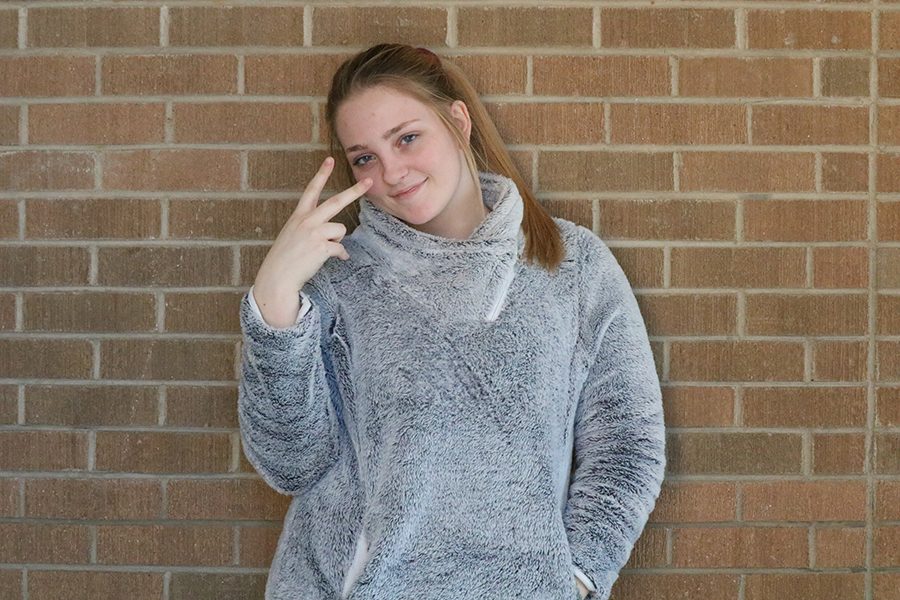 Hawk Personality Profile: Christine Boeckenstedt
Born in Kingwood, Texas, Christine Boeckenstedt (12), 18, moved to Iowa when she was three. Boeckenstedt hobbies include hanging out with friends, running track, taking photographs, creating art, and working. She also loves her phone and loves being social with the world.
What is your earliest memory?
My first time ever going to Adventureland, I cheated (stood on my tip toes) to get on the ride. My head kept hitting the safety bar on the ride. It wasn't as fun or as safe as I thought it would be.
What book changed your life?
Junie B Jones books- Junie was a troublemaker and a drama queen. I turned into a troublemaker like her.
If you could go back in time, where would you go?
When Jesus was alive. I would want to go meet him.
What is your greatest achievement?
Getting through high school with all of the drama.
What is on your bucket list?
Go on a mission trip and help the poor.