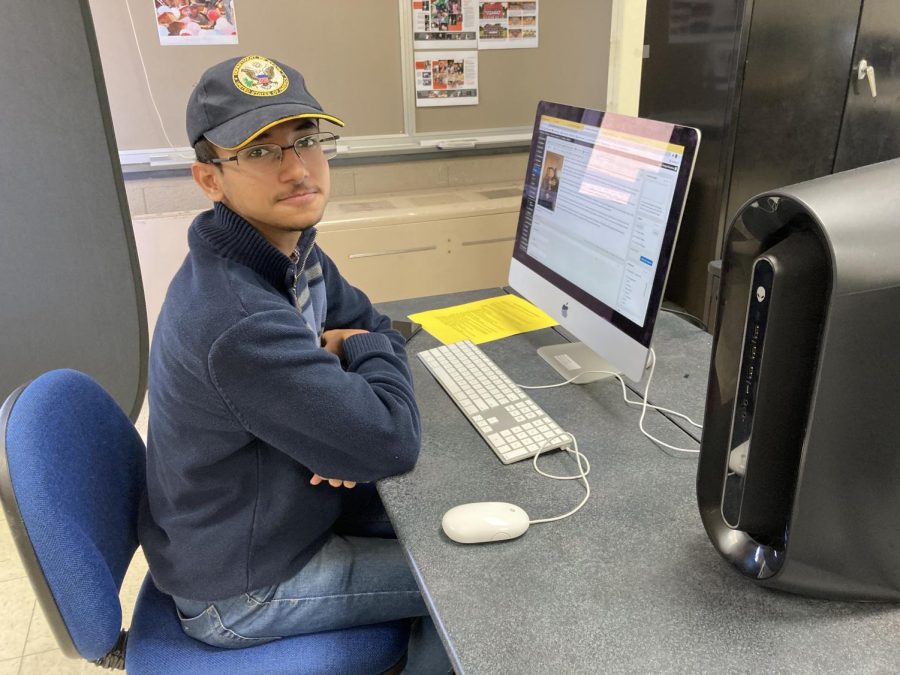 CJ Taylor
America is more than land of the free.
As a foreign exchange student from Bangladesh, America has been a land of surprises for me.
One of the myths about Americans I believed was that they usually eat junk food at lunch and dinner. I was astonished by the great variety of home dishes here.
In my short time in America, I have come to especially like ham, bacon, and parfait for breakfast. Buffets are my favorite—ironically, I didn't know plate refills were free until my host family enlightened me last week. 
Lastly, I'm in love with the American version of mashed potatoes (with gravy) though we have our own mashed potatoes in Bangladesh. Three months in, A&W is now my go-to soft drink.
My experience at school has been vastly different too. The seven-hour school day sounded too much at first. But now it doesn't feel any longer to me than the 4 1/2 hour school day back home due to the easygoing environment. 
In Bangladesh, every day we must have our school uniform on, attend a mandatory assembly, and follow an overall stricter disciplinary code in class. So each hour I spend at school here is definitely less stressful.
 In terms of study materials, we usually cover more advanced topics at a younger age in Bangladesh. For instance, we complete the same or equivalent studies as the senior courses by tenth grade. However, the teaching method here is more practical and full of fun activities such as Kahoots and Quizlets compared to Bangladesh's traditional style of education. 
With winter being my favorite season since childhood, I'm loving the colder weather here. The fact that the lowest temperature ever recorded in my home city is 54℉ should be enough to tell you why I've never seen snow before. 
However, on Nov. 12, I woke up to a message from my host mom asking me to look out through the window. It was snowing! 
It felt unreal for the first few seconds. I was looking all around myself in the streets on my way to school and trying to take some good pictures to capture that priceless moment in pixels.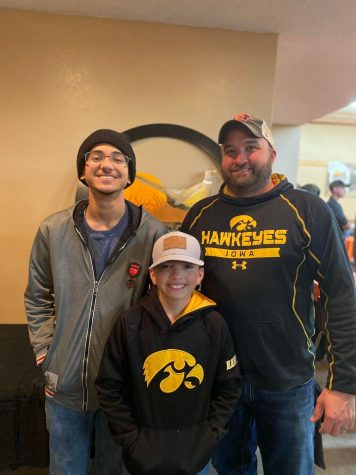 I've lived my entire life in Dhaka, the capital city of Bangladesh. The population of 21 million is enormous compared to the 5,000 of Manchester. It didn't take me long to spot the differences between lifestyles in a big city and a suburban town.
The streets of Dhaka are the most lively ones I've ever known, while the streets here are calmer and cleaner. However, the struggle of survival in a big city rarely allows people to deeply connect with each other as well as the inhabitants of Manchester seem to connect. I am amazed by the connections and voluntary service within this community every day.
Currently, I'm involved in various forms of community service, including serving drinks at the Castle theatre, working the desk at Delaware County Recreation Center, helping the veterans with their steak fry at the Legion Post 45, filming KMCH Radio's Pie in the Face and so on. 
Overall, the life of a teenager in America is significantly different than in Bangladesh. The driving age in Bangladesh is 18 and most teenagers don't work although the legal employment age is 14. More often they are invested full time in their academics and activities.
Last but not the least, I've always had a diverse music taste—covering many genres from classical to heavy metal. However, I had listened to very little country music before I came to Iowa. Now I can totally vibe with country music on long drives and have even been to a Luke Bryan concert.
In the end, the motto of every exchange student is "It's neither better, nor worse, just different." But this beautiful experience of learning the differences is something I'll cherish for a lifetime—no matter what the future has in store for me.