All-Staters Sing Their Way to Ames
Hang on for a minute...we're trying to find some more stories you might like.
Six West Delaware musicians were named All-State Vocalists after auditioning at the high school on Oct. 22.
The following students were chosen for the All-State Choir: soprano Mariah Seeley (11); alto Bergan Blommers (12); tenors Sam Johnson (12), Noah Crumpton (11), and Tristan Voelker (11); and bass Justin Miester (11).
Blommers said she worked through the All-State process since her freshman year and continued to strive for improvement as her main goal.
"All the way at the bottom (of the list) was my name. I thought I read it wrong, so I double checked, and it was me," Blommers said. "It was incredible with all of the support and congrats I was getting from my fellow classmates."
This year was also Voelker's first time through the vocal auditions and recalls.
"After I heard that I was recalled, I tried relaxing a bit and imagined it as just singing a solo," Voelker said. "Once I got done singing, I saw all three of the judges smile big, and I felt this rush of gratification and happiness."
Blommers and Voelker, along with Miester, will join the All-State Choir for the first time, Johnson and Crumpton a second time, and Seeley for her third.
The All-State concert will occur on Nov. 19 at the Hilton Coliseum at Iowa State University in Ames, Iowa.
"I've never gone, so I'm not sure what to expect, but I'm really looking forward to hearing the sound of the choir," Voelker said. "I've been told (by Sam Johnson that) the music and even the warm-ups give you chills."

About the Writer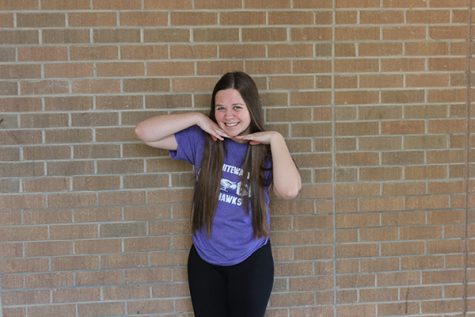 Andrea Salow, Contents Editor
I am Andrea Salow, and I am a senior. I am involved in bowling, show choir, choir, FBLA, speech, NHS, musical, play, and WDCVC. My addictions include pasta...