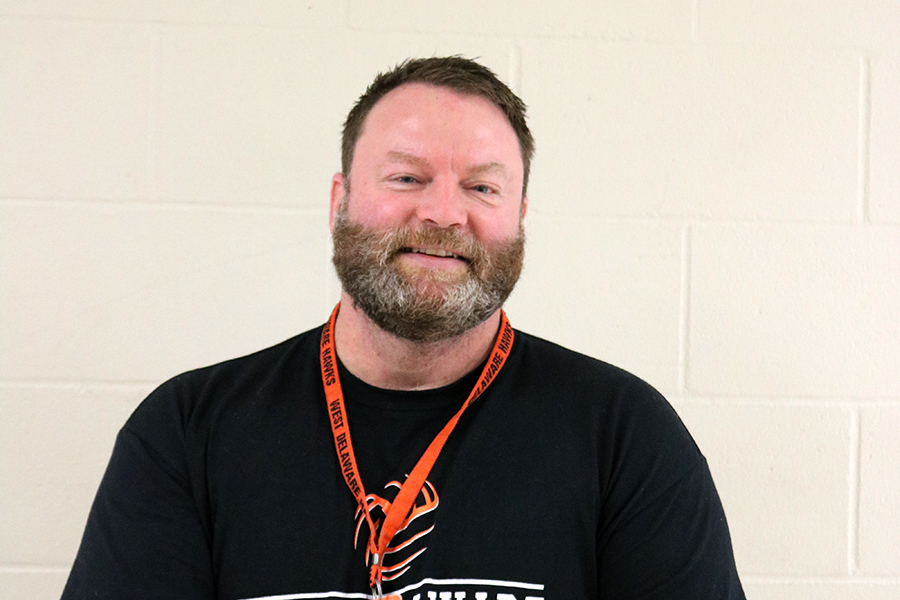 What do you like about teaching?
There are many things I truly enjoy about teaching, but the one that I really appreciate is interacting with the students. Laughing while learning and getting to know the students is awesome. We have so many bright and talented students; it's a real privilege to work with them. If I can get a student to laugh, I can get them to learn.
What do you look forward to every day?
Every day, I look forward to engaging the students. I learn as much from students as the students learn from me. Watching students grow academically and as individuals is very rewarding and something I will always look forward to.
Why did you choose to do this job?
I chose to become a teacher because I wanted to help young people learn and become successful. I used to work as a counselor at a day program for adjudicated delinquents. I appreciated working with troubled youth, but I wanted to have more of an academic impact on young people.
What are a few things on your bucket list?
A few of the things on my bucket list are related to sports and politics. I would love to take my entire family to a Dallas Cowboys football game on Thanksgiving Day. In addition, I would love to meet Congressman Dan Crenshaw, Economist Thomas Sowell, and author Marcus Luttrell.
What did you want to be growing up?
While growing up I wanted to be many things. If I had not become a teacher, I would have become a police officer. I have a degree in Police Science and was a Security Force Member in the Air Force. As a child, there was something about bringing justice to people that I found to be very appealing.
Who are your heroes?
There are many people who I consider to be heroes. Former Senator John McCain, Navy Seal Marcus Luttrell, Economist Thomas Sowell, Activist Candace Owens, Doctor Ben Carson, Former Secretary of State Condoleezza Rice
What superpower do you wish you had and why?
I would love the ability to teleport myself to any place in the world at any time. In addition, I may as well have the superpower of invisibility while I am teleporting.
What hobbies do you enjoy in your free time? Tell me about them.
I really love to do creative and artistic things. Creating and designing shirts, posters, signs, tattoos, cartoons, and any other item that can be personalized using my own ideas and skill. In addition, I enjoy reading and learning about history and politics. Finally, I enjoy using the BBQ grill and smoker to prepare meals.
Favorite holiday movie?
I don't think I could narrow it down to one. Perhaps "National Lampoon's Christmas Vacation," "Die Hard," "Christmas Story," "Rudolph the Red Nosed Reindeer," "A Christmas Carol" and "Polar Express."
Favorite holiday tradition?
My favorite holiday traditions include decorating the entire house for Halloween and Christmas. Next, our entire family wearing our Dallas Cowboy football jerseys on Thanksgiving Day (Dallas plays every Thanksgiving).