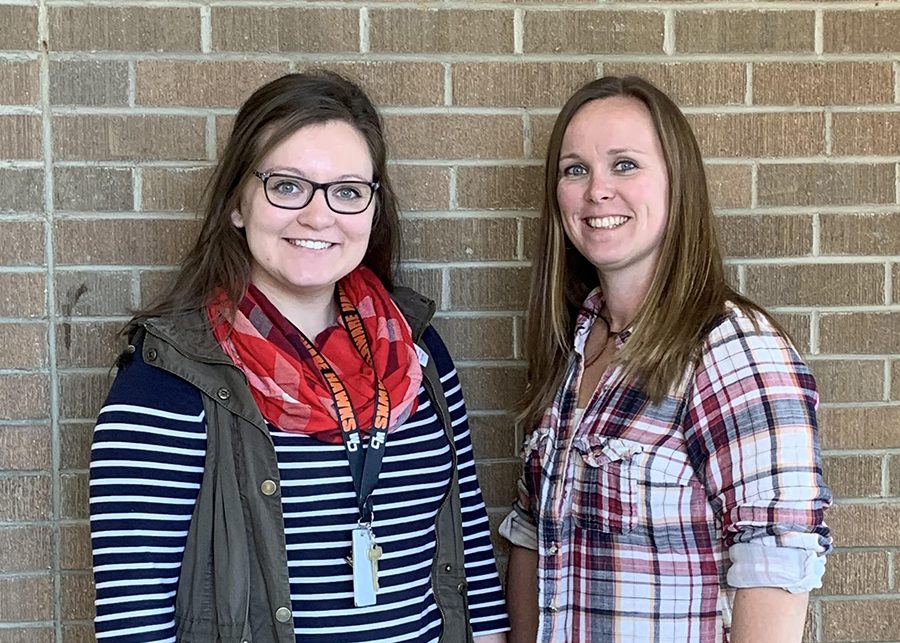 Gracie Robinson
Abigail Funke and Melissa Hauschild joined the teaching staff this school year.
Funke joined the West Delaware English department after teaching at Anamosa Middle School. "I've always loved English and was taught by great English teachers in high school, so that really pushed me towards the career," Funke said. She always tries to make students more engaged in their work.
Hauschild, a special education teacher, previously taught in Independence at both St. John's and at East Elementary. Before becoming a teacher, Hauschild was a special education associate at West Delaware.
"I missed being here, and there was an opening after I completed my teaching degree," Hauschild said. "I was so happy to come back."
Hauschild loves seeing students persevere through tough times and get the outcome they were hoping for.
Both Funke and Hauschild are from the area and are excited to be working close to home. "Manchester is a great community to be a part of," Funke said. "I'm so honored to be here." Funke loves interacting with students and watching them grow and develop into deep, critical thinkers.