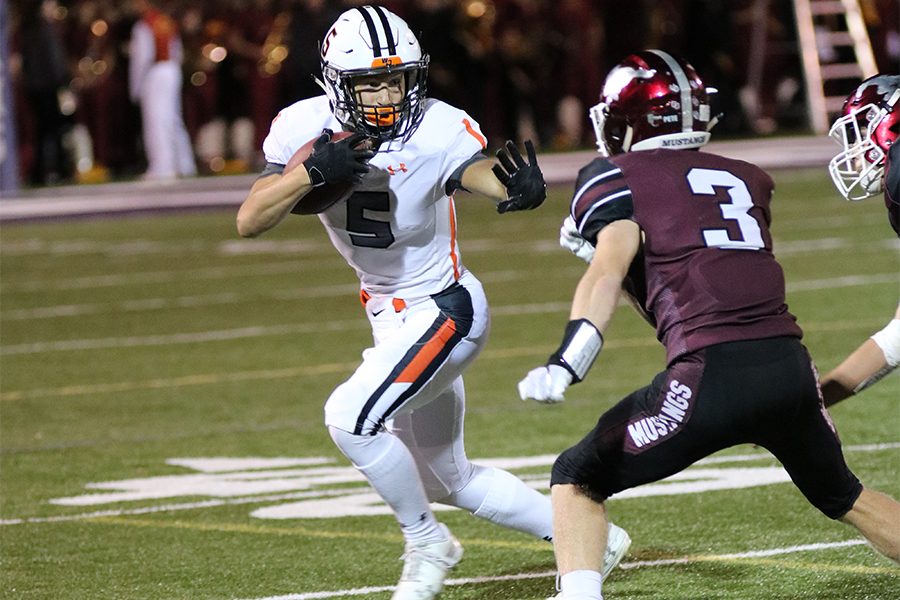 Emily Klostermann
It's Friday night or never.
With one game remaining, the Hawks risk losing their reputation of having a winning football team.
Eight games into the season, the Hawks are 4-4. Friday night, the Hawks have a chance to redeem themselves when they face Waterloo East, 0-9.
The rough season has shocked the community. West Delaware has not endured a losing football season since 2007.
"You can't take things for granted," Logan Winn, wide receiver and defensive back, said. "The culture at West Delaware is all about winning. You know nothing else but winning. (Losing) is a shock."
Head coach Doug Winkowitsch admits that the team is disappointed from the losses this season. "There is more pressure on the guys to win from past high expectations."
However, it is difficult to maintain confidence when facing adversity.
Winkowitsch said the team faced many injuries this season. The injuries removed some senior leaders from playing time. Caleb Kehril, Derek Krogmann, Mitchel Mangold, Ben Ridenour, Parker Ostrander, and Logan Winn all missed anywhere from one to eight games.
In addition, the team is younger than in past years. "We are low on numbers," Winn said. "We had to do a lot of coaching (of younger players) because they had never played varsity."
Winn admits it is difficult to lose. "You lay your heart on the field, and to not have the outcome you want hurts," Winn said.  
Winkowitsch said that the team's goal isn't to win games or make playoffs. Rather, it is to become better people.
Winkowitsch said that players should expect victory in themselves. Giving their best effort, having high self expectations, and being accountable are all things that they should expect from themselves.
"Expect victory isn't about winning (the game)," Winkowitsch said, "It is about everything we do. High school athletics won't last forever. It's the takeaways that matter."