Morrison Inducted Into Baseball Coaches Hall of Fame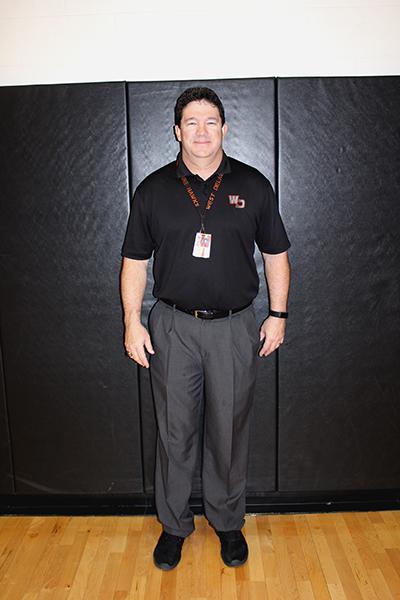 Hang on for a minute...we're trying to find some more stories you might like.
Athletic Director Mike Morrison, former West Delaware baseball head coach, was inducted into the Iowa High School Baseball Coaches Association Hall of Fame class of 2017 during the 49th Annual Awards Banquet. The banquet was held on Jan. 21 at the Sheraton Hotel in Des Moines.
Morrison dedicated over 28 years to coaching baseball. Before coming to West Delaware, Morrison coached baseball at Central Lee High School for four years. On Morrison's fourth year of coaching, he won the 1989 Class 3A State Championship. After leaving Central Lee with a victory, Morrison took on the position of sophomore coach at West Delaware High School. Morrison remained the sophomore coach for three years before he became head coach for 21 years.
"I loved being around the players and watching them grow as players and as a person," Morrison said. "I have a deep love for the game of baseball and thoroughly enjoyed watching baseball in this community grow to what is today from grades K through 12."
Not only did Morrison enjoy watching and teaching the players, he enjoyed the strategy and competition that came with it.
In Morrison's 24 years of coaching at West Delaware, he earned 530 wins. He enjoyed seven state tournament appearances and won the 2007 3A State Championship game. Also, Morrison won seven District Championships.
As a coach Morrison earned many different awards, including being named Northeast District Coach of the Year six times, a 2007 Iowa High School Baseball Coaches Association Coach of the Year, and a 2007 ABCA Midwest Regional Coach of the Year.
Morrison not only taught his players the game of baseball but also skills they could carry throughout their lives.
Teacher and former baseball player Nate Lahr said, "He was an intense coach but was always looking out for the best interest of his players. He not only taught us things baseball related but things that could relate to our everyday lives."